The ASEAN-Australia Comprehensive Strategic Partnership – a year of progress
On 27 October 2021, at the first annual ASEAN-Australia Summit, Australia and ASEAN opened a new chapter with the historic decision to establish a Comprehensive Strategic Partnership (CSP).
Since establishing the CSP, we have ramped up our cooperation with ASEAN, agreeing shared priorities, increasing resources and advancing new programs.
This builds on almost fifty years of deep and broad cooperation, and recognises that only by working together can we tackle some of the region's most pressing challenges—climate change, rapid digitalisation, and knowledge and skills development.
As we advance our CSP together, Australia will be with ASEAN every step of the way.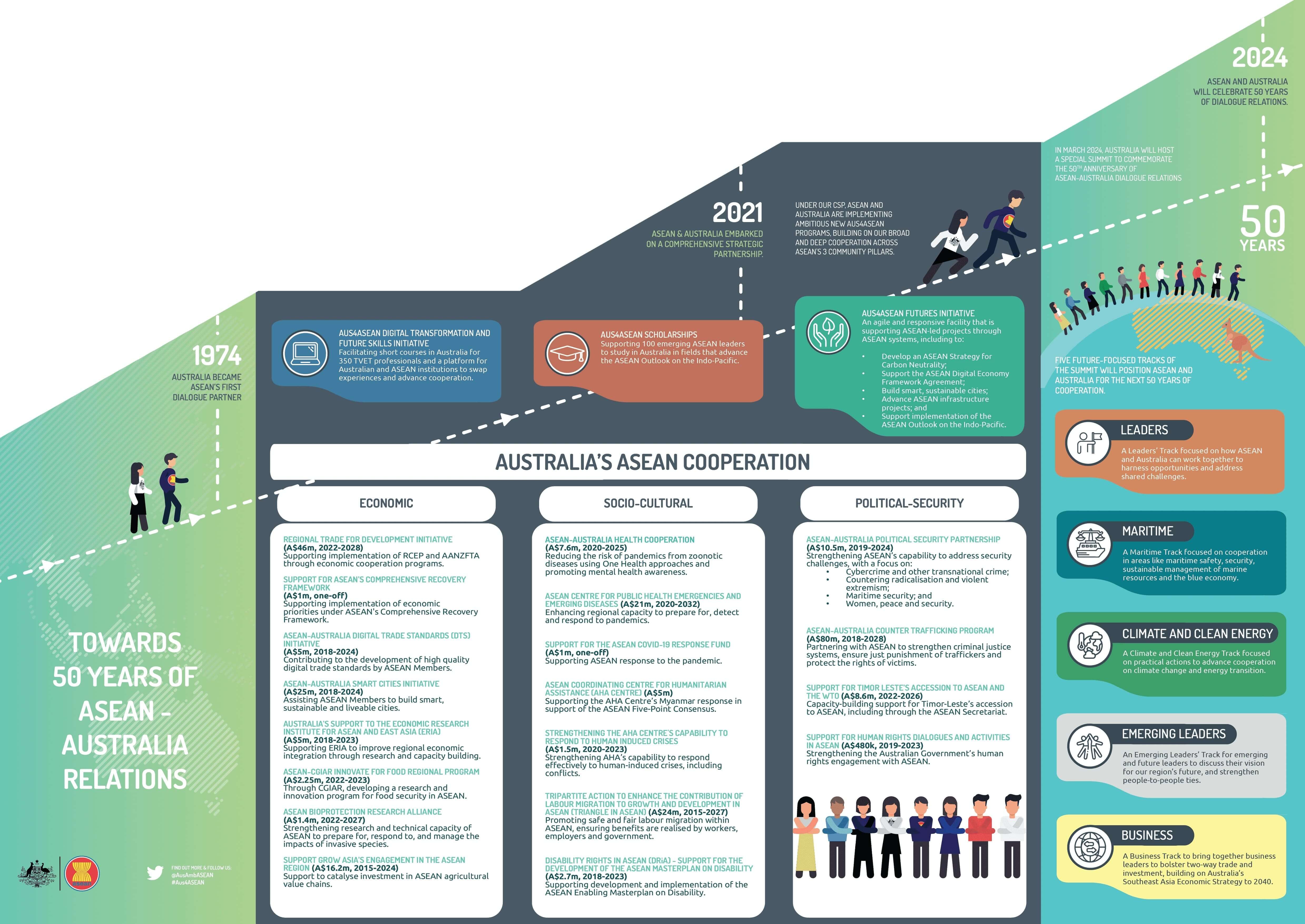 Aus4ASEAN Futures Initiative
Under the Aus4ASEAN Futures Initiative, jointly agreed projects are underway to support ASEAN priorities. These include:
An investment toolkit to help unlock financing for Smart City projects;
A study on the ASEAN Digital Economy Framework Agreement which will accelerate ASEAN's digital integration;
Advancing the Initiative for ASEAN Integration;
Developing the ASEAN Plan of Action on Science, Technology and Innovation (APASTI); and
Projects to advance the ASEAN Outlook on the Indo-Pacific.
But this is just the beginning of the projects to be supported under the Aus4ASEAN Futures Initiative.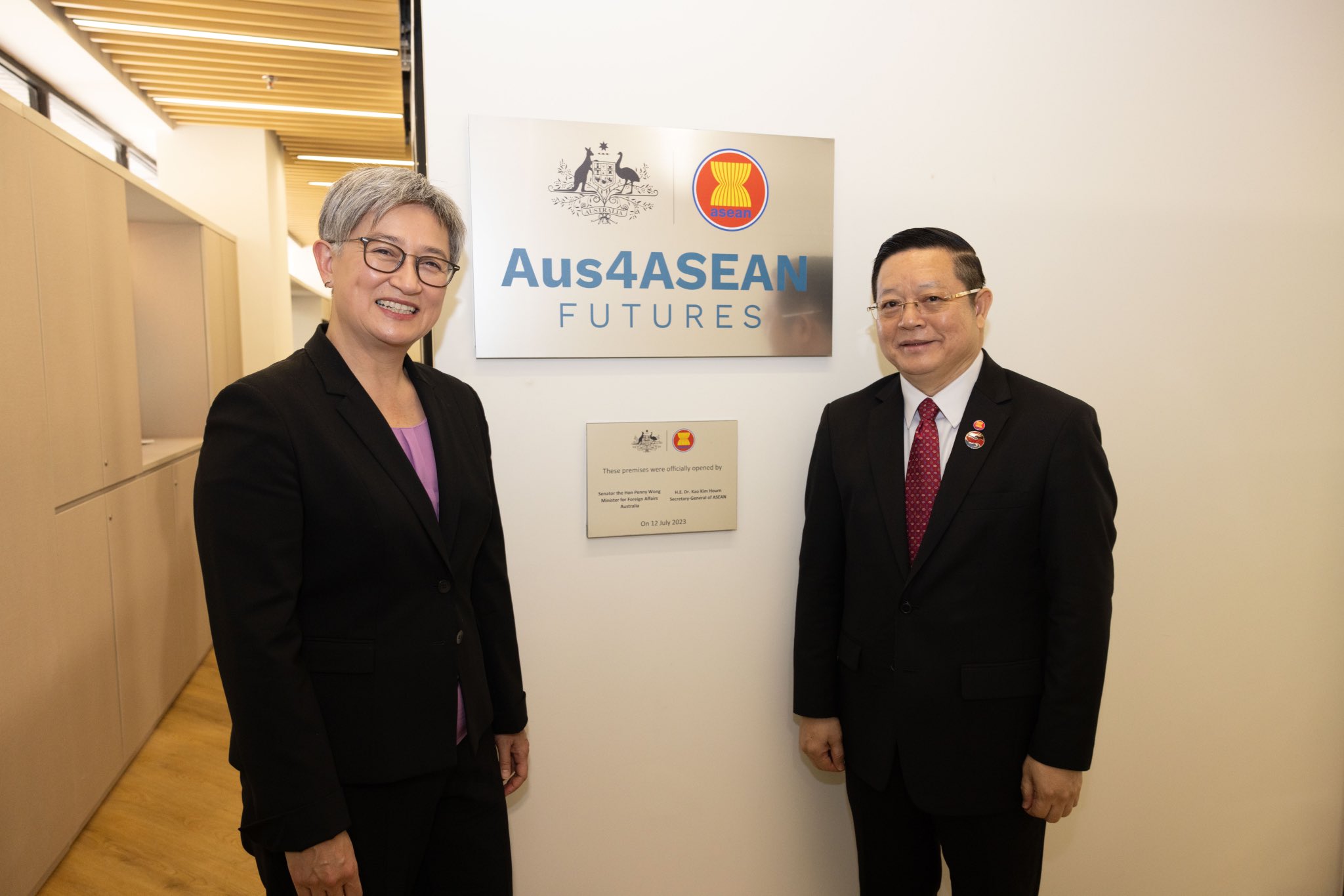 Australian Foreign Minister, Senator the Hon Penny Wong, and ASEAN Secretary-General, H.E Dr Kao Kim Hourn, open the Australia for ASEAN Futures Office at the ASEAN Secretariat, 12 July 2023.
Aus4ASEAN Scholarships
Introduced under the CSP, Aus4ASEAN Scholarships are international awards offered by the Australian Government to the next generation of leaders from ASEAN Member States. The program offers Scholars the opportunity to undertake a Masters degree in fields relevant to the four priority areas of the ASEAN Outlook on the Indo-Pacific (AOIP): maritime, connectivity, economic development, and the sustainable development goals 2030.
Each ASEAN Member state has been offered 10 Aus4ASEAN Scholarships, with 86 scholars selected so far. Recipients will develop skills and knowledge relevant to the AOIP and will help to build enduring people-to-people links between ASEAN and Australia. Aus4ASEAN Scholars will participate in an Indo-Pacific Emerging Leaders Program, which will provide a range of learning, networking and professional development opportunities.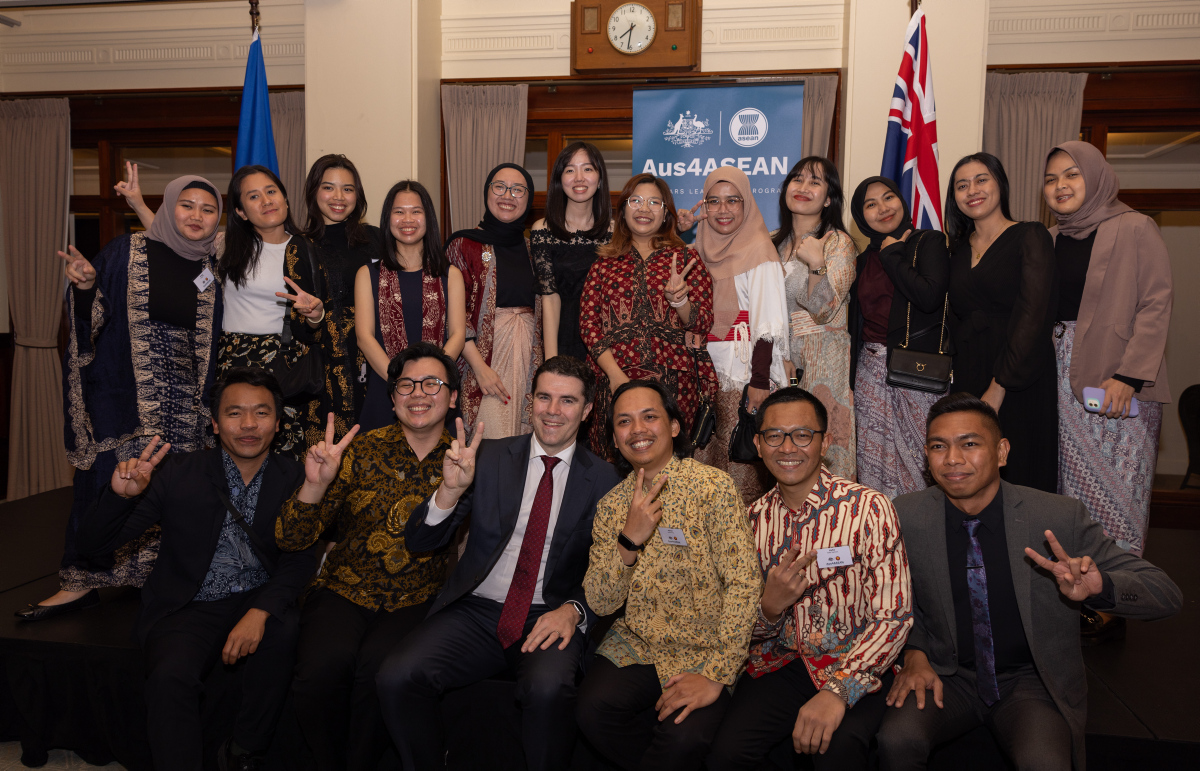 Australian Assistant Minister for Foreign Affairs The Hon Tim Watts MP joins Aus4ASEAN Scholarship recipients for a launch event in Australia, 9 August 2023.
Aus4ASEAN Digital Transformation and Future Skills Initiative
Australia is consulting with ASEAN on our new Digital Transformation and Future Skills initiative, which will support:
350 vocational scholars to study in Australia in 2023;
Technical assistance partnerships with Australian institutions; and
A new skills policy dialogue.
This initiative is about ensuring our workforces will have the skills they need for the economies of the futures.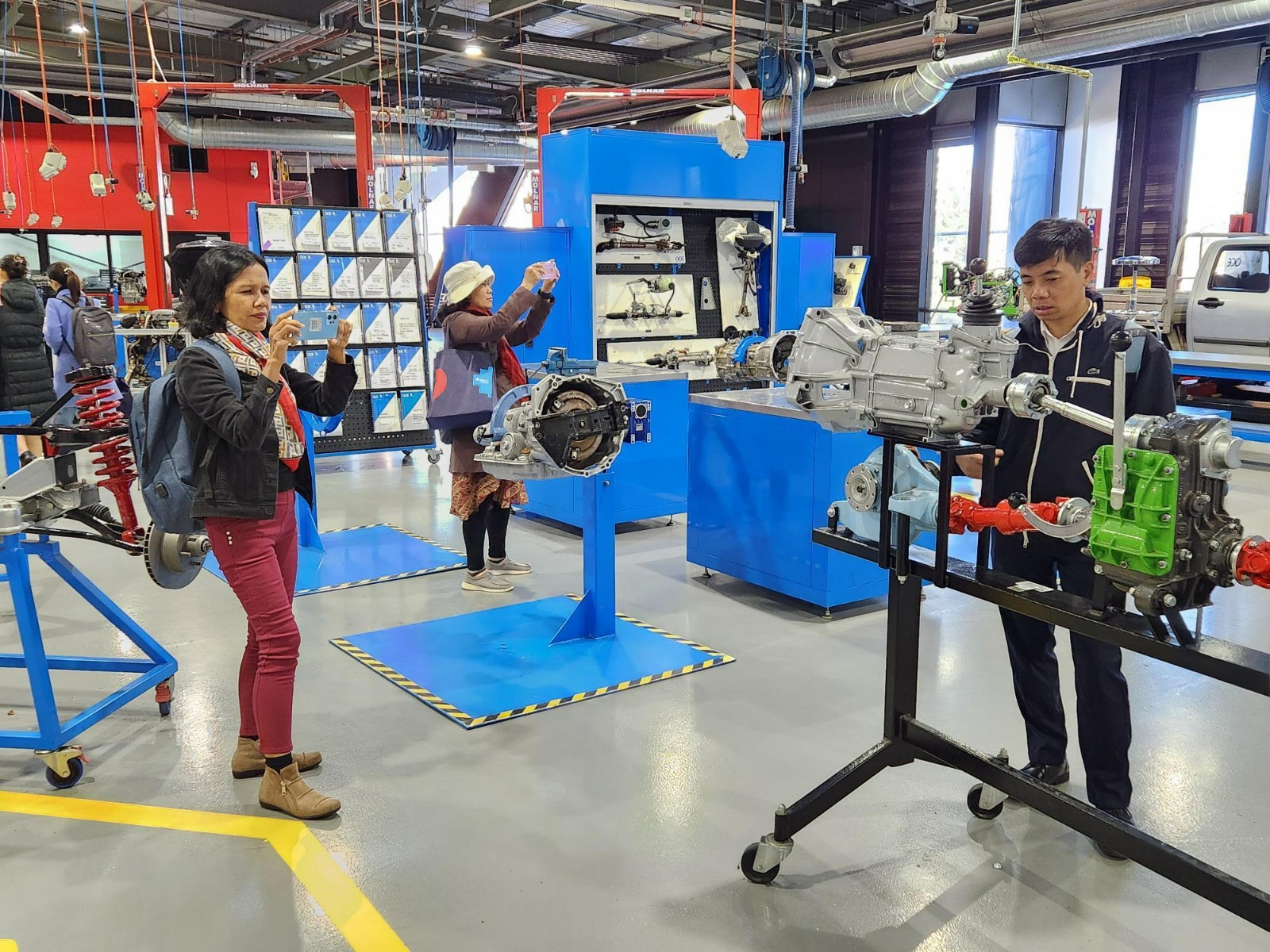 ASEAN TVET professionals undertaking the first 'Digital Readiness' Short Course at RMIT University, Australia, May 2023.